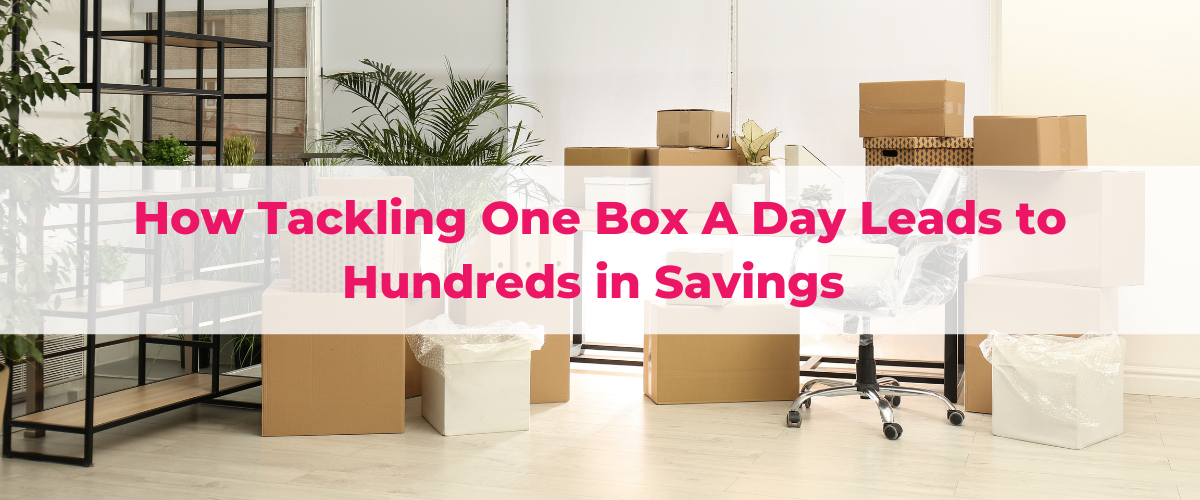 Meet Christine, a Clutter Boss who recently celebrated cleaning out her storage unit!
Christine:
✔️ set a goal,
✔️ checked in weekly,
📦📦📦 and tackled her storage unit one box at a time over the course of two months.
"It feels like a win but it also feels like a step in a lot of ways. There were lots of postponed decisions in there! I learned a lot about myself through the last two months working on it. I feel so lucky to be part of this community! I am tremendously blessed and a richer person for it," said Christine about her amazing accomplishment.
And she is literally a richer person now that she's saving $100 per month by getting rid of this storage unit. How awesome is that?!
Congratulations, Christine. Our entire community is so proud of you!
Do you know someone with a storage unit weighing them down? Feel free to forward this email for inspiration!
If you have any questions about how Clutter Boss Academy gave Christine the skills and support to declutter her storage unit, simply reply to this email and I'll get back to you.
---