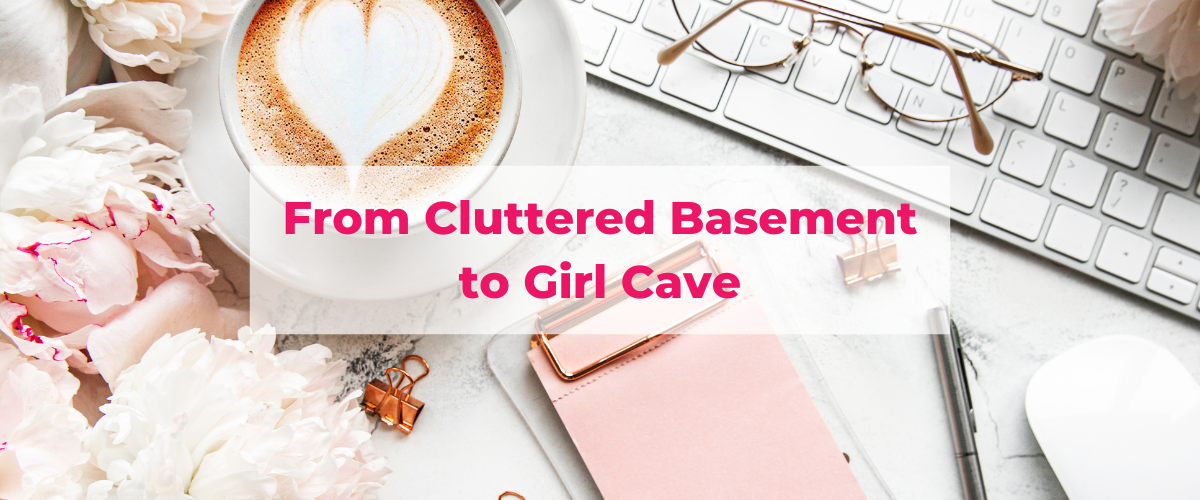 Raise your hand if your parents have ever decluttered their home... only to, in turn, clutter YOURS with childhood memorabilia.

It's frustrating when this happens. It becomes our struggle when all of this new clutter arrives in our home. Add in the emotional tie of childhood memories, it's easily an overwhelming situation.
🔥This week's Sunday Success Story is a true testament to handling this clutter like a BOSS, and creating the Girl Cave of her dreams! 🔥

🤩 Meet Savannah! She recently inspired our Prioritize Your Sanity community by decluttering her basement so that she could create an awesome Girl Cave to entertain her friends.
"Most of the totes were from my childhood so I had to think, do these things bring me joy or can they bring someone else joy? I realized I wanted my things to go to a good home and be used again. This was a strategy I learned to practice in Clutter Bootcamp. The encouragement from the community was a big help. It made me feel good about my progress. It definitely didn't happen overnight, but my Girl Cave space had been a yearlong goal and Clutter Bootcamp coached me to work more consistently. Now, I love hosting parties and having people over!", said Savannah.

🌟 Congratulations, Savannah. The Prioritize Your Sanity community is so proud of you!
Do you know someone who could use some inspiration? Feel free to forward this email!
Want to get in on the fun? Join Bootcamp today!

Has Savannah inspired you to turn clutter into a dream space? Leave a comment below!
---